In advance of Dark Horse Comics' July 2018 solicitations, which will be eleased online next week, CBR has the first look at covers and solicitation text for
Buffy the Vampire Slayer Season 12: The Reckoning
#2 (of 4) by Christos Gage, Joss Whedon, Georges Jeanty and Karl Story; and
Ether: The Copper Golems
#3 by Matt Kindt and David Rubín.
Buffy the Vampire Slayer Season 12: The Reckoning #2 (of 4)
Christos Gage (W), Joss Whedon (W), Georges Jeanty (P/Variant cover), Karl Story (I), Dan Jackson (C), Stephanie Hans (Cover), and Phil Noto (Ultra variant cover)
With his ownership of Slayer memories, Harth has come from the future to destroy Buffy and all the Slayers, stealing their power for his own. At his side are demons and evil-kind, a massive army that Buffy and the Scoobies weren't expecting. To even the playing field, the gang travels to the future to recruit Fray and learn of their dismal fate—should they fail in this battle against Harth . . .
The return of Fray!
The Reckoning will be the culmination of all the Buffy seasons!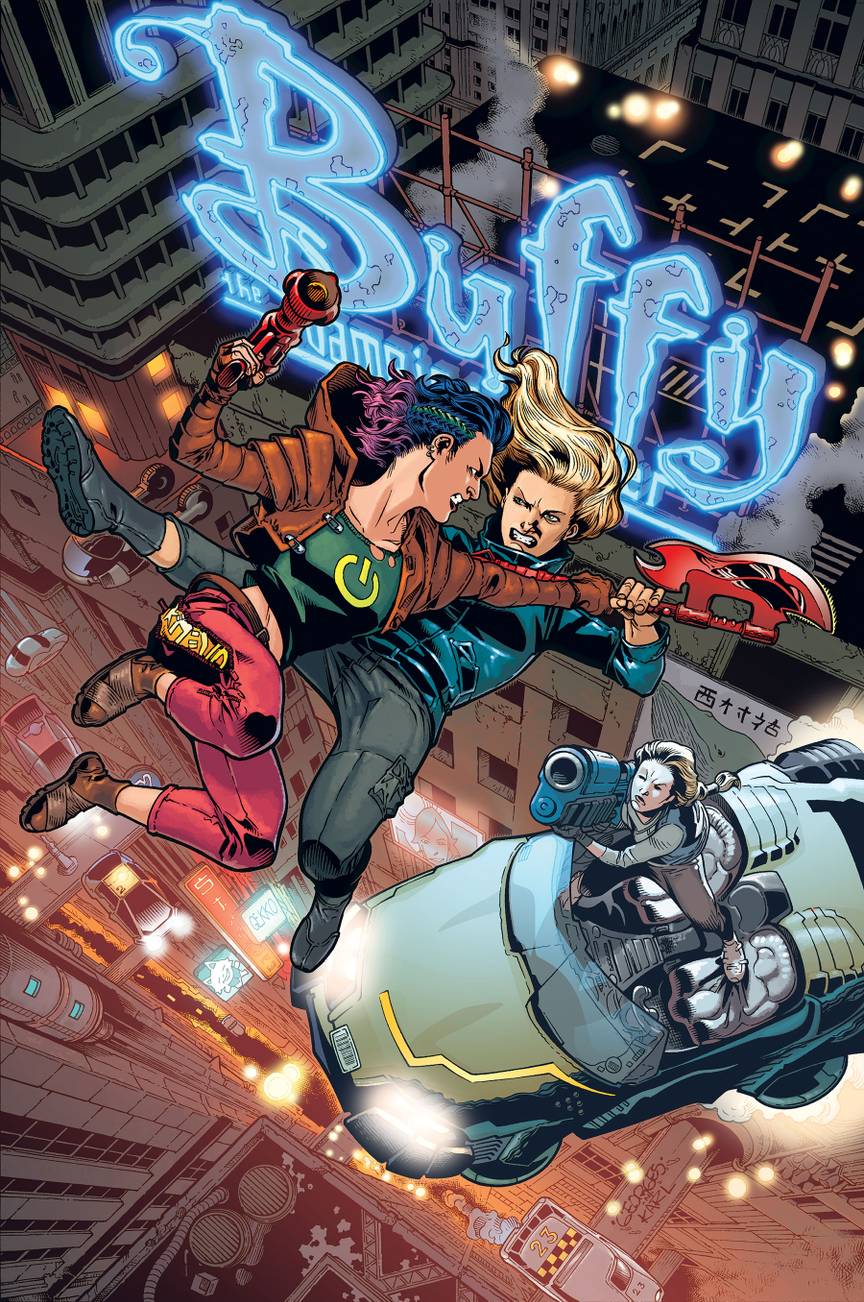 The main cover is amazing! I love Stephanie Hans work so far. She makes Buffy look like a badass. And Angel looks hot.
Thoughts? Speculation? Glad I read Fray as obviously it's a very big part of this story.