Joined

Nov 13, 2018
Messages

518
Age

30
I had a theory that the old ones might be Dinosaurs that were possessed by Demons.
According to the lore, the earth originally belonged to these super Demons, and then the path was cleared for mortal creatures. Mankind. Thing is where do the Dinos fit into all of this? They are natural creatures too? Did they come after the old ones in which case, in the Buffy universe are the creationists right and Dinosaurs and man lived together LOL.
Also why are the Old Ones so massive? People say it's because they are pure blood, but the scourge are pure bloods and they aren't massive or strong. (Several of them got punk'd by one Vampire. Okay it was Angel, but still even then Angel isn't that old by Vampire standards. If he can kill their leader and beat several of them up, I reckon a team of Vamps like the Master and Luke and Russell Winters, hell even Kakistos could eviscerate them no problem.)
I tend to see it as being like this.
The powers that be created the earth and allowed it to take its natural course. Then however the forces of evil entered their world and possessed the Dinosaurs. ( It was probably the First that let them in. In Buffy there was no asteroid. What we think was the asteroid was actually the hellmouth opening up or a hellmouth opening up.)
The Old Ones needing bodies in this plane of existence possessed Dinosaurs and drove the PTB off and made earth their home. Some natural creatures still evolved, including humans who the Demons viewed as being their play things, before the Old Ones were banished back to hell. Perhaps the first betrayed them or something as they wouldn't play by his rules, and he thought it might be more fun to mould humanity into evil creatures?
The old ones as we know however fed on several humans, creating Vamps and other hybrid races.
This would explain the following.
Why Vamps and so many Demons in Buffy have reptillian appearances. (Scaly skin, reptile eyes etc.)
Why the Old Ones are so much more massive and at times have a Dinosaurian appearance.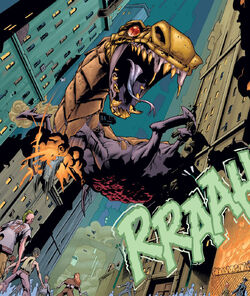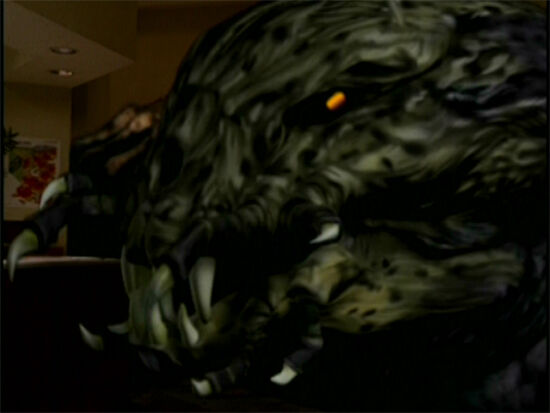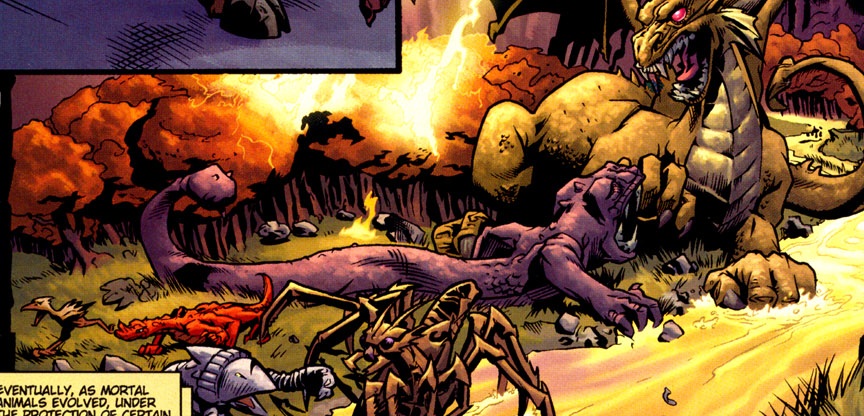 This guy even makes a Velociraptor from JP scream!
The Turok Han meanwhile I view as being Neanderthal men who were turned into Vampires and can only turn other Neanderthal's hence why there is a limited amount of them.