Joined

Oct 2, 2017
Messages

2,804
Age

23
Location
Sineya
So hi guys! This is my first Role Playing forum so bear with me!
Welcome to
Faith The Vampire Slayer!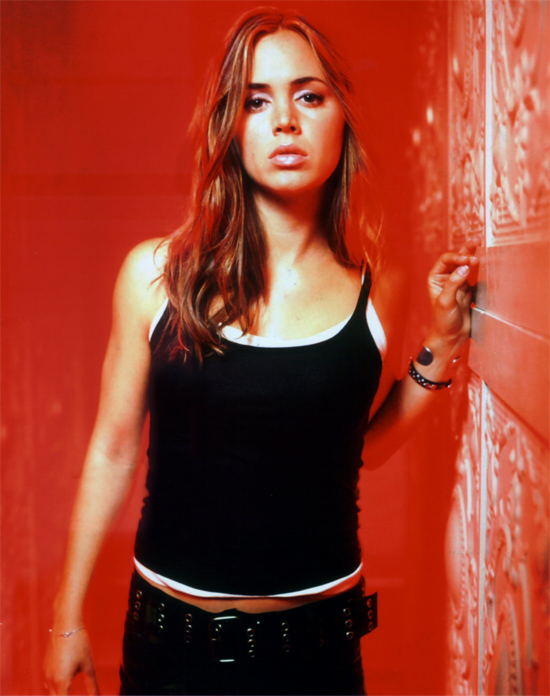 PLOT
: Faith realizes that there will always be evil in the world as she goes for a story of redemption. Leaving her bad girl past behind her. Faith quickly has realized that there is so much evil that she can't do it on her own but she doesn't know who to call. Until a team of old friends looking for a leader looks to Faith to be their leader. With a team behind her. Faith and her new friends fight evil but what they don't know is that a big bad is lurking near who wants to take down Faith & her friends.
Seasons and Episode :
Each Episode Lasts A Week. Each Season Will Have 22 Episodes. Main Characters must be in 18 out of the 22 episodes at least. You must post once in the week to be a part of the episode. Recurring characters will be in 4-15 episodes depending on how I feel their story will play out.
The Team/Main Characters
@PaulParmar1
as
Faith
Lehane
. - Faith is on a mission to slay every single vampire that comes in her path. Faith has had a rough life and usually does not depend on anyone but that will all change when she meets her new friends. Faith used to be a bad girl but now she plans to gain her redemption by helping anyone she can and by that she needs to put the trust in the world again .
? as (Insert Name, You May Choose) - Faith's love interest. He's had a life of crime in the past as his parents died young and he needed to survive but he has changed his tune and only does the good in people. He's sarcastic at times but all his friends know he has a huge heart and he quickly grows fond of Faith.
? as (Insert Name) - this is a girl with the power to fly! She is extremely shy and quiet but she has her wits about her and she's a huge asset to the team. She's a good person that is able to get the team out of binds they can't handle and has quick wit as well.
? as (Insert Name) - Faith's best friend who is ditzy and sweet unlike Faith. She learned mixed martial arts as a kid so she has been underestimated her entire life but she's always ready to protect her friends and she's one of the most loyal people you'll ever meet and Faith's confidant.
? as (Insert Name) - This guy is the definition of a computer genius. He can hack, analyze or decode almost anything in no time at all. He's very personable however and always can be counted for a laugh or some insightful information .
Recurring Characters will be up to you! Feel free to sign up with the name of the recurring character & their role!
Also one lucky person will be the Big Bad which you can make anything you want & the Big Bad will be introduced midway into the season or earlier if needed.
This is how the writing will go too
If you perform an action
*hits demon*
*flips hair*
*kisses boy* etc.
If you are just regularly talking
Please put who your character is talking to
Example : *to Bartender* Bartender can you please get me another drink? Thank you.
Setting
: San Francisco
Time :
Post Chosen !
Okay feel free to sign up
The 4 main characters besides Faith are up to take!
First come, first serve!
So excited to start
If you have any questions
Voice them in the thread or PM me please!
Last edited: