Joined

Mar 8, 2017
Messages

303
Location
The Gunn Chronicles (Out Of Character Thread)
This thread is for anything you want to discuss without taking up space in the RP thread. New Players are always welcome!
Introduction:
Welcome all to the story the greatest story that no one has ever told... a story of brave souls mostly. Welcome to the City of Angels.... or sometimes just the one.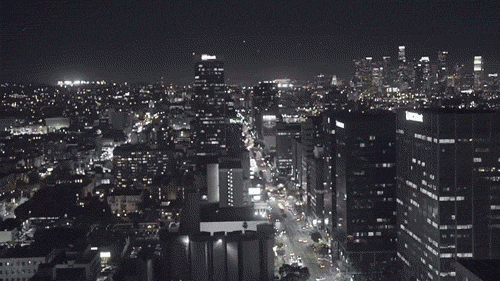 Of impossible odds', and saving the world on the occasion when it's needed. It doesn't matter if there is an army of undead killing superwomen, two vampires with souls, or uber-witches flying about. People still need saving, and sometimes that means standing up and being counted...LA isn't for the timid, or the mild, it will chew you up and spit you out if you let it...
This is a story about the rest of us... the folks who don't usually make the headlines. Maybe you're a human who just had a violent brush with the supernatural, maybe you're a half/demon with an axe to grind, or maybe you're a newly activated slayer who doesn't fit in with your classmates. Whatever your damage, mission, or quest...there's a job to do, people to help, and redemption to be had. It's dangerous work, and not for the faint of heart. Now if you're done taking a time out, there's an army of 'beasties' out there....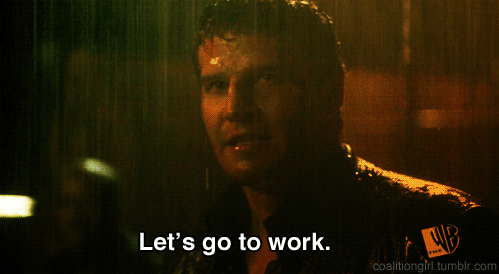 ...
Welcome to
The Gunn Chronicles.
Plot Setting:
Charles Gunn begins his own agency, specializing in hunting and killing evil demons, and generally helping the helpless. Looking to recruit a new team, he scouts out old and new players in the fight against evil. If you pass the test, he'll hand you a card with an address.
Time Setting
- After "After the Fall" and Charles Gunn was restored to being a human. (Essentially Current)
Place
- Los Angeles (but other locations as needed)
Characters
- Cannon & Non-Cannon* Characters Welcome, feel free to claim any character you want, but remember first come first served.
Special Note: If you want to play one of the big 3 (Buffy, Spike, Angel) please PM me first to discuss story Dynamics.
*make sure any non-cannon characters fit in with the Buffyverse, and if they are considered dead or otherwise busy in universe, have a decent/semi-plausible explanation as to how they are in LA/alive. Example Anya - brought back by the TPB (the powers that be) to fulfill an ancient prophecy. Example, Willow, needing a break from slayer central etc...
Requirements:
At least one post per month, and multiple sentences (also third person narrative preferred)
Writing Examples:
(Pass)
Gunn was unaware of
it
at first... but as the light grew dimmer
it
was no longer a question. Something was coming down the corridor, and to him this didn't feel like a friendly. Pulling the small short sword from it's leather sheath at his side, he readied himself, his hands trembling slightly in fear as he steadied himself. The creature approached, and when it was close Gunn sprang from his hiding place, preparing to bring swift justice to the monster that now stalked him.
"Game over!"
He yelled as he swung the sharpened blade at the figure in the darkness.
(Fail)
Gunn jumped down, and yelled "game over!"
Current Characters:
Charles Gunn
- Born in the Badlands, an inner-city suburb of Los Angeles, and looked after his sister, Alonna, from a very young age. Although he had a few brushes with the law, he acted to keep the streets in his neighborhood safe. In his teens, Gunn rose through the ranks to become the leader of a gang of street-fighters who protected their turf from vampires using guerrilla tactics. After losing Alonna, he joined Angel Investigations, traveled dimensions, lost everything, and survived the end of the world
twice
. He's returned to LA. Now in his early 30's he's looking to form his own team, and keep up the good fight no matter the odds.
Accepted Characters will be added in posts below.
Faith Lehane
The
Slayer
. She was called in 1998 when her predecessor
Kendra Young
died at the hands of
Drusilla
,
[2]
and the last Slayer to be called by the original succession line before it was abolished in spring 2003. After many adventures, going evil, yada yada yada...
Faith decided to leave Angel and London behind, justifying it by her realization that she still needed time on her own to sort out her life.
ACCEPTED
Chao-ahn
.... born in Shanghai & was one of the Potentials brought to Sunnydale to help out/hide from the First . She didn't tell anyone that she could speak English beside Cantonese, & heard a lot of things because of that & it really made her dislike what was happing there . After the fight at the Hellmouth while she was running away she got hit with a bolt of magic she thinks . The result was her winding up in LA . And after finding out it was a few years later decided to stay. She had lost her family & didn't want to look Buffy & the others up because she doesn't know what they do & maybe run tests on her so she staying in LA.
ACCEPTED
Last edited: